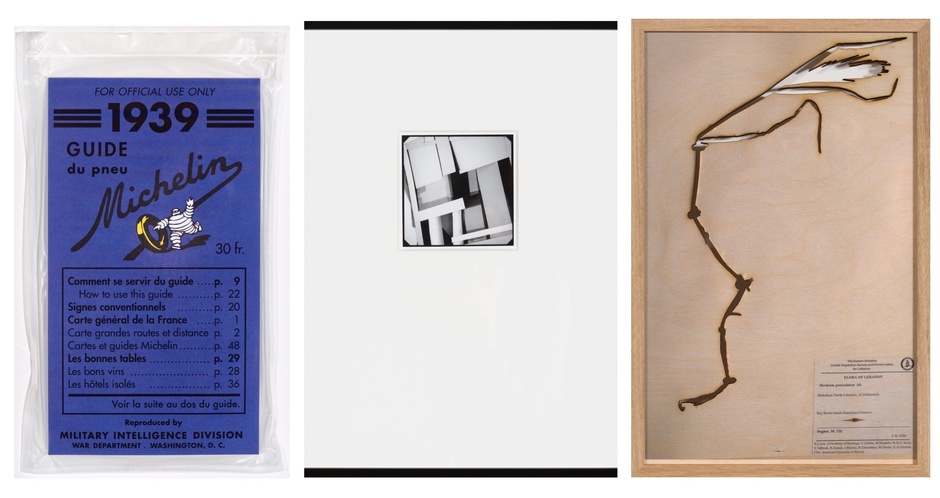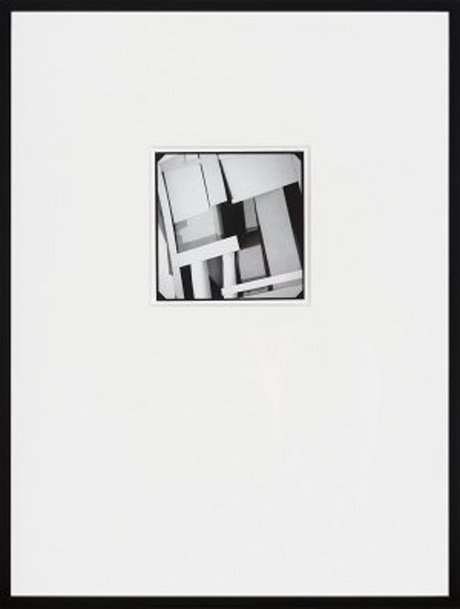 Jan Paul Evers

Utensilien/Materialien, 2016
Lightjet Print auf Fuji Crystal Archive Paper
40 x 30 cm (gerahmt mit Passepartout)



Jan Paul Evers richtet in seiner Arbeit Utensilien/Materialien den Blick auf sein Atelier und wird damit zum Betrachter des Ortes seines eigenen künstlerischen Schaffens. Ein Schwarz- Weiß Foto, nicht größer als 10 x 10 cm, mit den typischen Polaroid-Rändern an den Seiten, dokumentiert und inszeniert den Arbeitstraum als Gegenstand einer Momentaufnahme.
Leon Kahane

For official use only, 2016
Farbiger Offsetdruck auf Papier, je 44 Seiten, vakuumiert
29 x 49 cm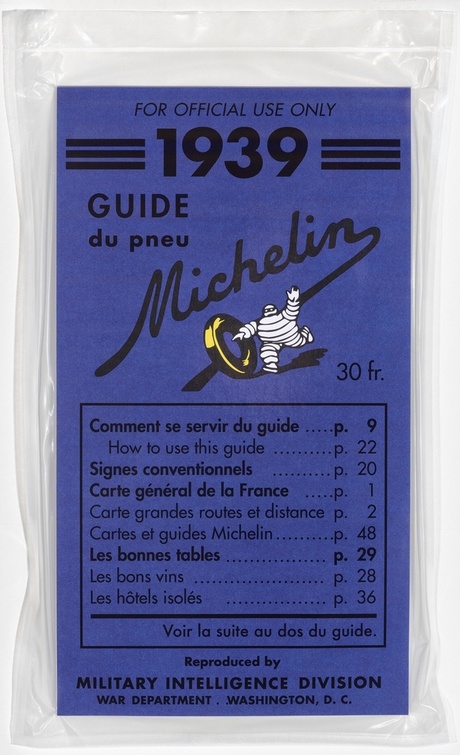 For official use only ist nicht nur der Titel von Leon Kahanes Arbeit, es ist auch die erste Zeile auf dem Cover des Michelin Guides, der für die US-Armee zur Orientierung bei deren Landung in der Normandie bestimmt war. Das Motiv des Covers wird bei Kahane als Druck nochmals aufgegriffen und mit je 44 Stück pro Edition in ein Vakuum eingeschlossen. In dem Originallayout von Michelin gedruckt und als Kunstobjekt umgesetzt, findet Verfielfältigung als Konzept und Kommunikationsmittel eine neue Form.
Jumana Manna
Hordeum Geniculatum (from the Post Herbarium at the American University of Beirut), 2016
Inkjet print und Lasercut auf Sperrholz
20,5 x 32,5 cm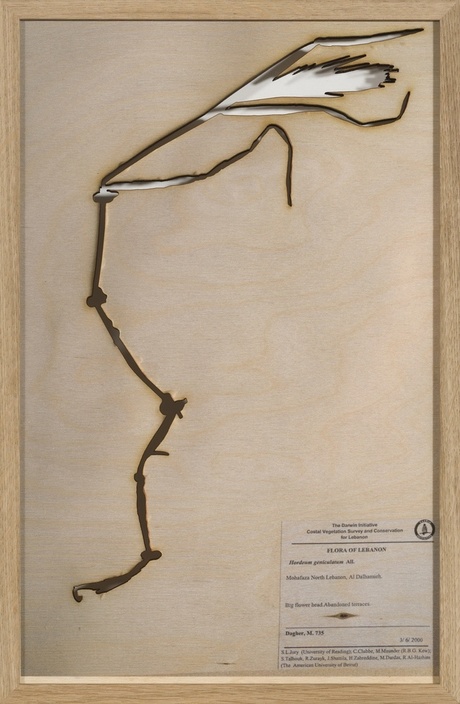 Jumana Mannas filigrane Holzarbeit zeigt eine Pflanze der Flora of Lebanon, aus dem Archiv des Herbariums in Beirut, das der biologischen Vielfalt von Syrien, Palästina und Sinai gewidmet ist. Hordeum geniculatum, so der Name der Pflanze und zugleich Titel der Arbeit, ist Teil eines größeren Projekts, - ursprünglich von der Liverpool Biennale 2016 in Auftrag gegeben, zeigt es die historischen und zeitgenössischen Auswirkungen zwischen einem religiös motivierten Blick und dem scheinbar rationalem Bestreben der Botanik.
Die Edition ist in einer Auflage von jeweils 15 (+ 3 AP) erschienen.
Preis:
290,- Euro exkl. MwSt. pro Stück
800,- Euro exkl. MwSt. Paketpreis für je ein Exemplar aller drei Editionen