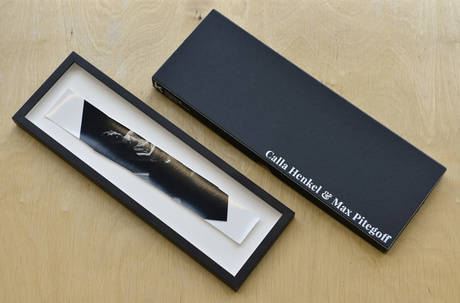 Calla Henkel & Max Pitegoff


Untitled (test strip), 2015
Schwarz-Weiß-Fotografie, Teststreifen
53,5 x 56,5 cm
Calla Henkel & Max Pitegoff entwickelten für die Edition 23 unterschiedliche, gerahmte Teststreifen, die Motive des von ihnen gegründeten New Theaters (2013-2015) in Berlin zeigen. Die fragmentartigen Ausschnitte sind erstmals zu sehen: während der Laufzeit des New Theaters wurden keine Bilder nach außen übermittelt.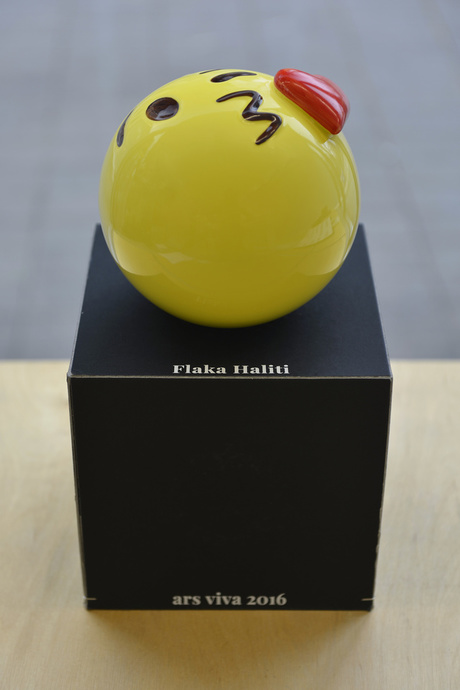 Flaka Haliti


Untitled, 2015
Skulptur, Porzellan (LGB Porzellandesign UG, Röslau)
15,2 x 15,2 x 16 cm
Flaka Haliti überträgt in der Skulptur Untitled (2015) ein Emoji in eine Porzellanfigur. Das Emoji, welches ursprünglich als Ideogramm in SMS und Chats Sprache ersetzt, erscheint in verändertem Bedeutungszusammenhang: übersetzt in ein zerbrechliches Material, wird es zu einem dreidimensionalen Objekt.
Hanne Lippard


Zweiseitig, 2015
Siebdruck auf Baumwolltasche
53,5 x 56,5 cm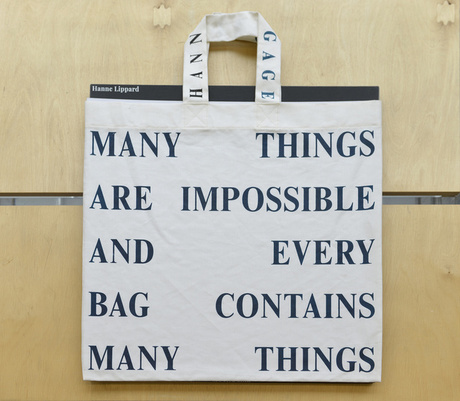 Hanne Lippard betitelt ihren überdimensionierten Beutel, der unter der Marke Hanne Luggage firmiert, als Zweiseitig. Vorder- und Rückseite des Beutels folgen unterschiedlichen Aussagen: Many things are impossible and every bag contains many things, everything is possible and many bags contain everything. Die dadurch entstehende Antithese beantwortet (nur) die Frage nach der Größe des Beutels.
Die Edition ist in einer Auflage von jeweils 20 (+ 3 AP) erschienen.