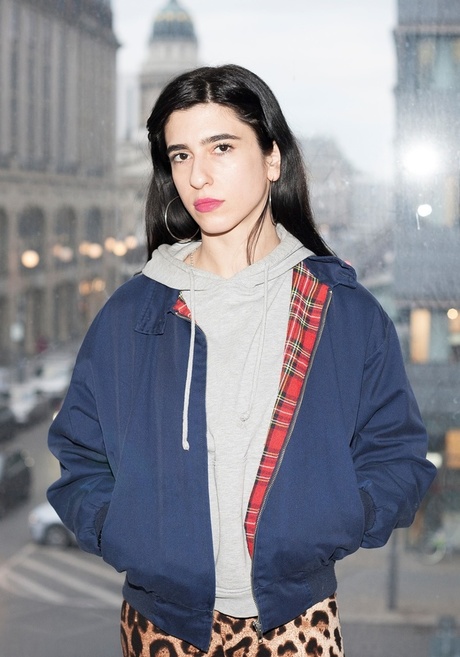 Cemile Sahin was born 1990 in Wiesbaden. She studied Fine Art at Central Saint Martins College of Art and Design in London and is a master's student at Berlin University of the Arts.

In the artistic work of Cemile Sahin, the interplay of word and image plays a crucial role. The starting points of her work are images or stories, which she stages in her films and texts. In doing so, she questions the functionalization of media and the significance of different perspectives for historiography.

Her artistic work also includes collages of text and image. In addition, she also writes novels. Her texts have been published in Zeit Online, Korbinian Verlag, and Das Wetter magazine.

Her novel "TAXI" will be published by Korbinian Verlag in October 2019.
She is the winner of a 2019-20 scholarship from the Akademie der Künste Berlin.